Handmade in Southern Califorina
STEET LUGE
We invented the modern pegless street luge and have claimed over 60 titles on our design. Not bragging, just telling the truth.
SKATEBOARDS
Fast, stable, and extremely durable — we've been building our skateboards from 6061 aluminum for over 20 years.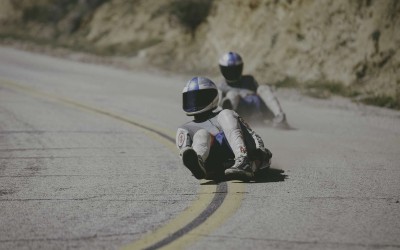 Rogers Bros. team rider Mike McIntyre destroys the world record for street luge with 100 MPH. Insane.
read more
Rogers Bros. on Instagram